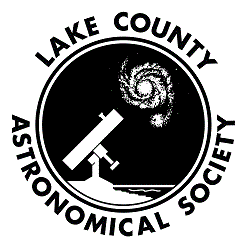 The Lake County Astronomical Society
is a group of people of all ages who are interested in the science of astronomy. While many are accomplished observers and astrophotographers, others are new to the hobby. LCAS tries to respond to all levels of interest. Various members own large telescopes, some of which they've built themselves from scratch. On the other hand, some members don't own any telescope at all, but simply enjoy observing the night sky with their unaided eyes.
LCAS meets on the third Friday of each month. The meetings are free and are open to the public.
Astronomy Day 2018
Mark your calendars now!! April 21st, 2018 is coming fast. Check back for more information on the activies planned in the local area for next year's Astronomy Day!!!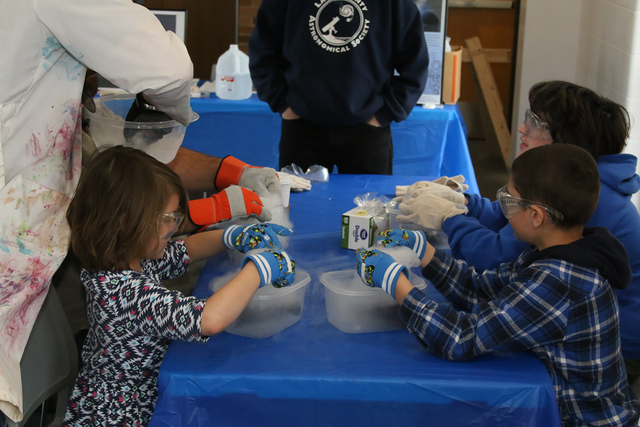 Guest Image
Astronomy Day 2017
This year's Astronomy Day was held April 29th at the College of Lake County Technology building. Daytime exhibits and nighttime observing were enjoyed by all. Even though the weather didn't cooporate there were many happy visitors.
There were many "Thank you" comments, as well as "Great job", "Very interesting", "Very educational", "We really enjoyed it - thank you", "I had a blast", "A lot of fun", "You guys did a great job", and one person said "This is great - this is awesome, we really appreciate this". LOTS of kids left with their "comets" and craft projects, so those rooms were busy.
View 2017 information, maps, etc
View Astronomy Day 2017 Images
---

LoanStar - Library Telescope Program
LCAS has initiated a library telescope program (loaning telescopes to library patrons) in the Lake County, Illinois area. Three libraries have teamed up with LCAS to pilot this program. Read more about the
LoanStar Program
.
---
Astronomy Under The City Lights (AUTCL)
View the Moon and planets at a local Lake County Library through powerful telescopes! Join us for one or more of our upcoming evening events! They are free and for all ages.
For details see the
Astronomy Under the City Lights
page.
Past AUTCL Events